Art is inspiration solidified. Painting is visual poetry…
Colleen Webster is originally from New York State and currently based in Asheville, North Carolina. A graduate from the School of Visual Arts, in New York City, she holds a BFA in Painting. Currently, she exhibits in North Carolina and South Carolina. Her paintings are part of public and private collections.
PLEIN AIR WORKS:
Painting en plein air (painting directly in the open air outdoors) allows me to leave the interior space for the living world outside. A witness of nature and the outdoors as it literally becomes my studio—a place for visual meditations while I paint the effects of natural light in oil. I aim to fill each painting with life, inspiration and uplifting beauty. I employ a painterly translation that suggests rather than defines a subject. This suggestion naturally triggers the viewer's imagination and memory to 'fill in the blanks' without overstating what they are seeing. I enjoy conveying light, atmosphere, and mood rather than a defined literal copy.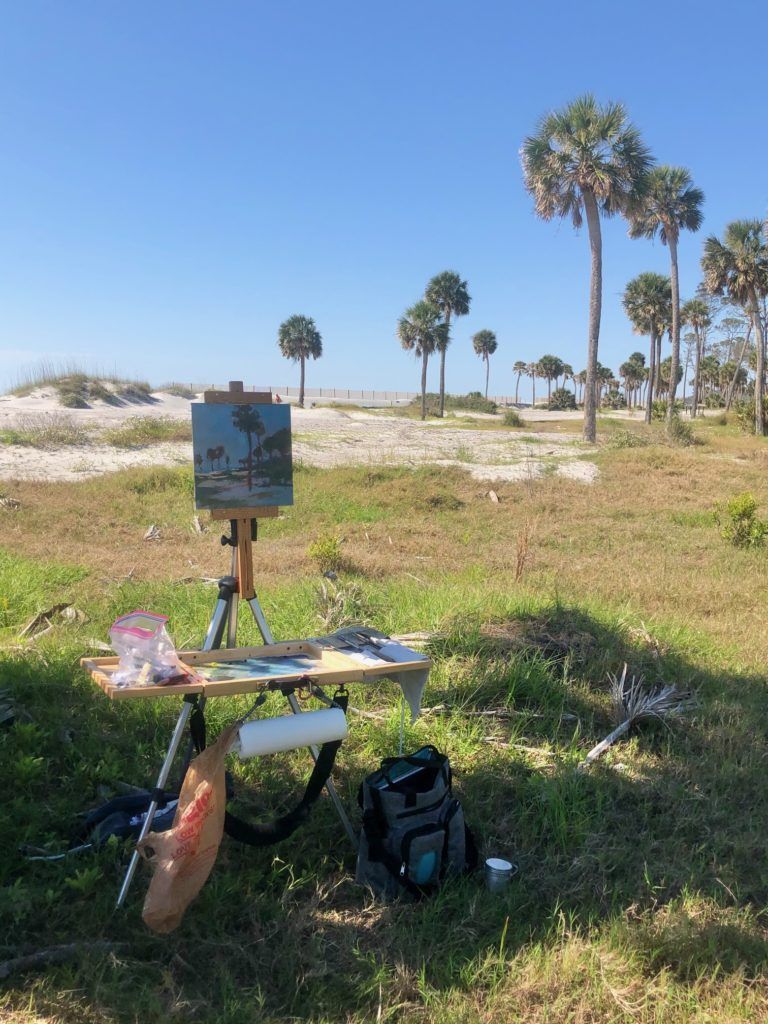 FIGURATIVE WORKS:
I combine painterly and expressive texture with romantic, iconic and symbolist themes. Using what I know, imagine, and the unexpected, the work beholds an exploration of personal and universal narratives aiming to bring the dream into reality. This process involves tuning in to the creative flow of inner knowing and direction. As Robert Henri said "The object isn't to make art, it's to be in that wonderful state which makes art inevitable."
"Who looks outside, dreams; who looks inside, awakes." – Carl Jung

"Witness the Magic that is our world." – Ansel Adams